About Us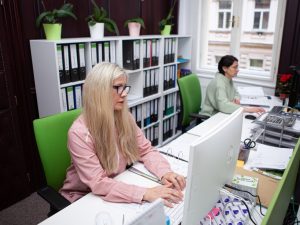 Doing business abroad is a promising and risky undertaking at the same time. An owner needs to thoroughly know the legislative framework of the state and be ready to adapt to the new market conditions. DoMyTax provides tax advice, accounting and legal services for businesses and sole traders in the Czech Republic, EU and selected countries in the Middle East.
We are ready to accompany your first steps in business and promote its development. This is possible thanks to an experienced team of specialists, as well as deep knowledge in the field of accounting services.
The DoMyTax team started its work in 2006 as part of Ripid s.r.o. New business was so successful that the department received its own separate name, and later it was separated into an independent legal entity. Today DoMyTax is a modern company with sales, customer care, legal services and, of course, accounting departments. We constantly improve the qualifications of our employees and have the highest level of certification in the Czech Republic and abroad.
DoMyTax in numbers
10 years
average professional experience of our accountants
350 clients
on a permanent basis
30 employees
help to keep you happy
Reasons to choose DoMyTax
Error-free accounting in your language

Reduce errors by working with experienced staff

Minimize risks

Forget about fines and overpayment of taxes. Professional liability insured for 3 million CZK

Continuity of work

Your business won't stop if the accountant suddenly becomes ill, goes on vacation or quits

Reduce accounting costs

Our services will cost less than full-time specialists

Replace individual specialists or strengthen the team

We provide interim employees from the senior accountants to the chief accountant or CFO on a project basis

Do business without borders

We provide business consulting services for the optimal organisation of international business and provide tax support for your branches in the EU and the Middle East